Pakistan's First fast-track Acceleration Program for Persons with Disabilities
A project by DeafTawk and Sightsavers
Funded by Standard Chartered Foundation
Become a part of our 1st cohort!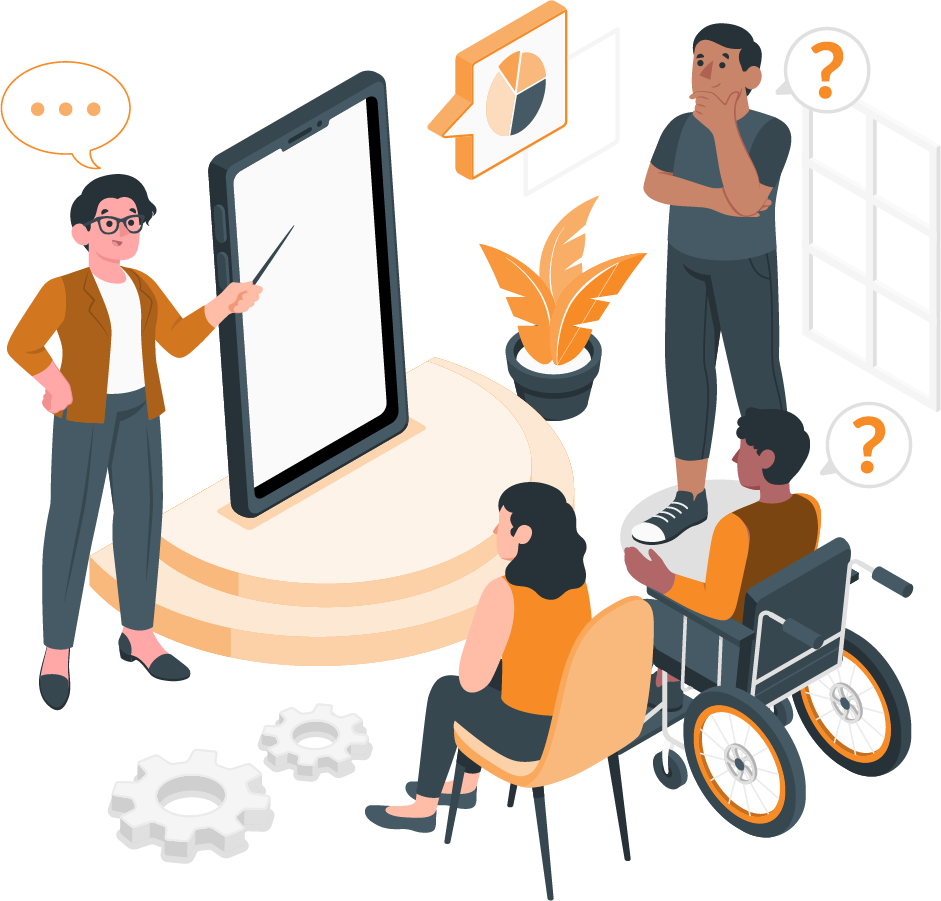 Innovation Challenge Futuremakers is a groundbreaking fast track acceleration program for entrepreneurs with disabilities. The program is jointly initiated by DeafTawk and Sightsavers in an effort to uplift persons with disabilities and help them realize their entrepreneurial dreams.
Apart from many business development tools, the program provides a robust Launchpad for scaling businesses, enabling aspiring startups to achieve their full potential.
Last Date to apply: 23rd May 2023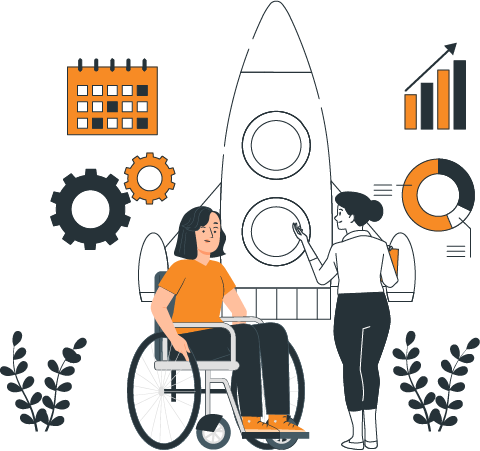 Registration Starts

Applications Close

Programme
Commencement

Demo Day

Post-studio Coaching
Interested applicants must complete an online form to apply for the Innovation Challenge Futuremakers program.
Each application will be evaluated based on a variety of factors, including market opportunity, team experience, and potential for growth.
A select group of applicants will be invited to participate in interviews, where an independent jury of judges will evaluate their potential to contribute to the program and determine the best fit for the cohort.
After the interviews, the final group of participants for the 1st cohort will be selected and announced. Selected participants will be notified of their acceptance via email and will start their journey to success!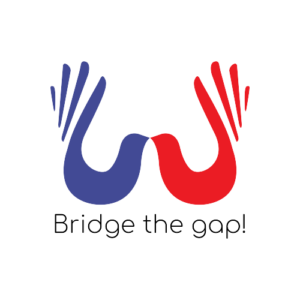 DeafTawk
DeafTawk aims to empower the deaf community by bridging the communication gap between them and the rest of society through digital technology. The startup has created an online solution for the connectivity of the deaf community with qualified sign language interpreters. In addition to online interpretation, the startup also provides on-premises and content interpretation services.

Sightsavers
Sightsavers is an international organization working to prevent avoidable blindness and promote disability inclusion. Through various programs and initiatives, Sightsavers aims to eliminate avoidable blindness and ensure that people with disabilities have equal access to education, healthcare, and employment opportunities.
Frequently Asked
Questions
Who is eligible to apply for the program?
Persons with disabilities living across Pakistan who have business ideas, prototypes, or solutions that they want to bring to life are eligible to apply for the program.
Is the program free of cost?
Yes, the program is completely free of cost for the selected candidates.
Is the program only for entrepreneurs with disabilities or can anyone apply?
The program is exclusively designed for entrepreneurs with disabilities. Only those with disabilities and having business ideas, prototypes or solutions are eligible to apply.
Will the program be conducted online or in person?
The program will be conducted through a hybrid model, combining both online and in-person components. This will allow participants to benefit from the convenience and flexibility of virtual learning while also having opportunities for in-person networking and mentorship. The program team will provide more details to the selected candidates about the specific structure and logistics of the program.
What kind of support will I receive through the program?
The program will offer a custom-designed curriculum, access to mentorship, networking opportunities, access to grants and investments, PR and marketing support, entrepreneurship toolkits, website development service and post-acceleration support to the selected participants.
How long is the program?
The program is designed to be a six-month fast-track acceleration program, providing you with the necessary tools and resources to scale your business.
Is there a limit to the number of participants accepted into the program?
Yes, we will be selecting a limited number of startups for our first cohort. Please note that each startup must have a minimum of 2 founders.
How do I apply for the program?
To apply for the program, you will need to fill out an online form, which can be accessed through the program's website. The form will require you to provide details about yourself, your business idea, and your team. Once you submit your application, it will be screened, and selected candidates will be invited for interviews. Finally, a few aspiring entrepreneurs will be selected for the program. The application deadline is 23rd May 2023